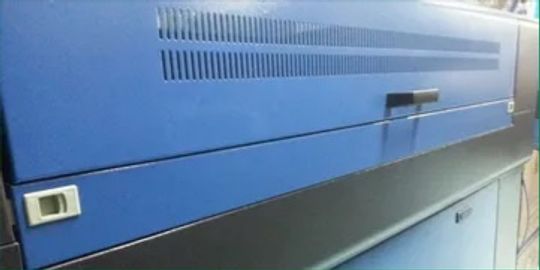 For engraving larger items that will not fit inside the laser cabinet.   Overall machine dimensions: 72.5 x 53 x 43 inches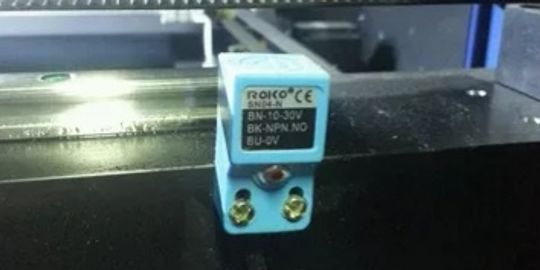 Superior to contact switches that use friction and wear out over time. Magnetic switches are also more accurate for repeatable use.  
BLOWER/ROTARY ON/OFF BOTTON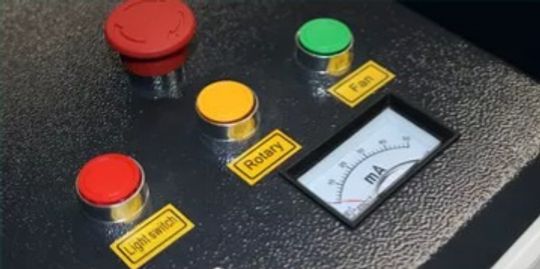 The blower on/off feature allows you to turn off the blower when finished with a project and still leave the laser turned on. Being able to turn the rotary option on and off with the push of a button, offers better ease of operation.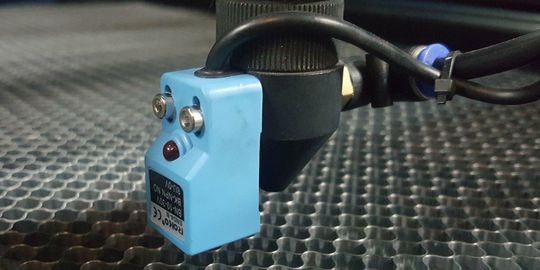 Most lasers come with a contact switch for the auto focus feature. The type we use, never touches the material and has no moving parts.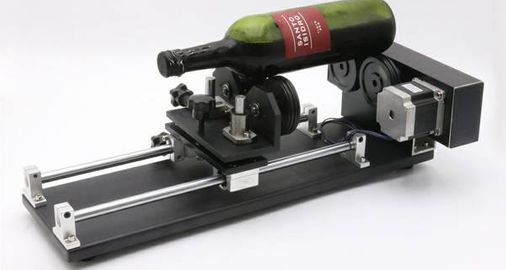 All of our lasers include a roller attachment. Engraving round objects like cups and glasses has become a big industry. Having this capability is usually desired shortly after obtaining a laser. 
CW-5000 REFRIGERATION UNIT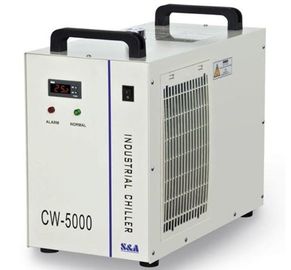 This is a sealed cooling unit that has a refrigeration system built into it like your refrigerator at home.  It is used to keep the laser tube cool during operation. Emergency sensors will alert you to low water levels, high temperatures, kinks in the hoses and if the hoses are installed incorrectly. A viewing port is also available for visual inspection of water level.  
LEETRO COLOR DISPLAY CONTROL PANEL & MA METER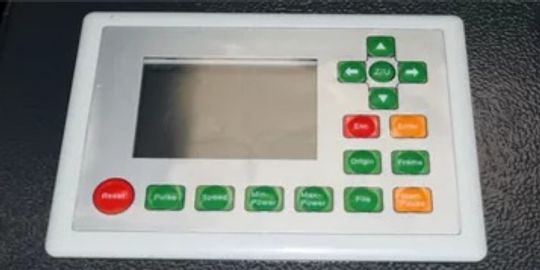 This panel is able to display your current project uploaded to the laser. Showing you all of your settings and a picture of what you are going to engrave or cut. Many options can be changed and controlled with this panel. Here you can also select which file you would like to run that is stored on the laser.
The milliamp meter is an analog unit for visually displaying the power output of the laser tube. 
RED DOT LASER POINTER RECI LASER TUBE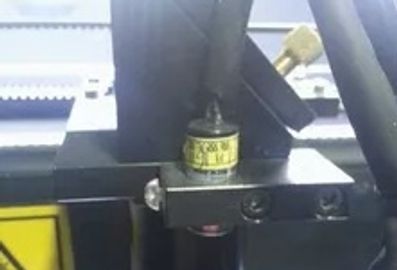 The laser pointer is used to produce an outline on the material to show you where your engraving will appear.  Using it to square up your materials to the laser is key for centered engravings. 
Rated for at least 100 watts these tubes are considered China's best brand of tube. The average life span is 8,000 – 10,000 hours. 
MOTORIZED HONEYCOMB/BLADE TABLE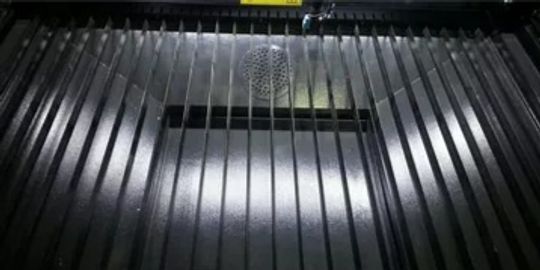 Both are included with all our CO2 lasers. Honeycomb tables are ideal for cutting out smaller objects, as they stop them from falling through the table. When engraving materials like leather it helps to have a larger surface area to help keep it from drooping. The blade table is located beneath the removable honeycomb table. The blades provide ample support to the flimsy honeycomb and are not prone to bending or sagging like other types. If you are cutting out larger objects the blade table is the better option. Allowing greater airflow and less laser marring on the back of the material.